Antique Games Tables: A Short History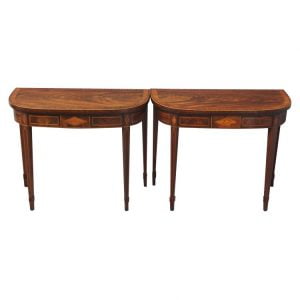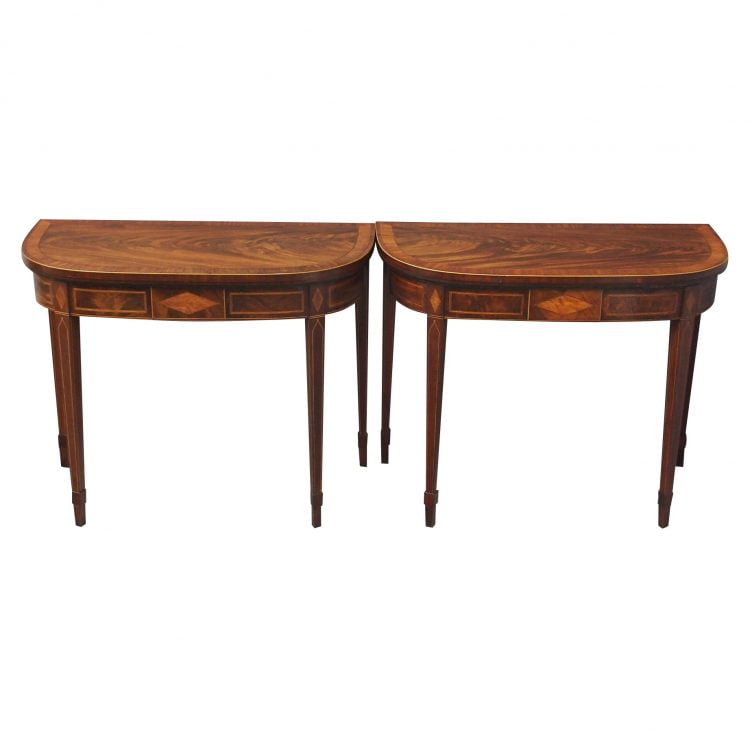 Antique games and card tables are some of the most diversely styled tables. Often their designs draw from the most favoured styles of that period – and we have several in stock which show this variety.
Earlier examples like this Georgianmahogany triple-top games tablefrom circa 1760, have a simple solid mahogany top with curved edges, overcabriole legs. It opens to twoplaying surfaces;one with an inlaid backgammon board, and the other which is felt-lined for card playing.
In contrast, there are exceptionally decorative examples of Georgian games tables, like the pair you can see here. They have striking radial veneers, and finely inlaid mahogany and penwork to their tops, friezes and legs. This pair of tables have a provenance of Coul House, Perthshire and by family repute, they may have originally been owned by the Earls of Cork, or the Mulocks, of County Offaly, Ireland.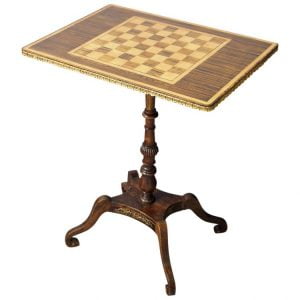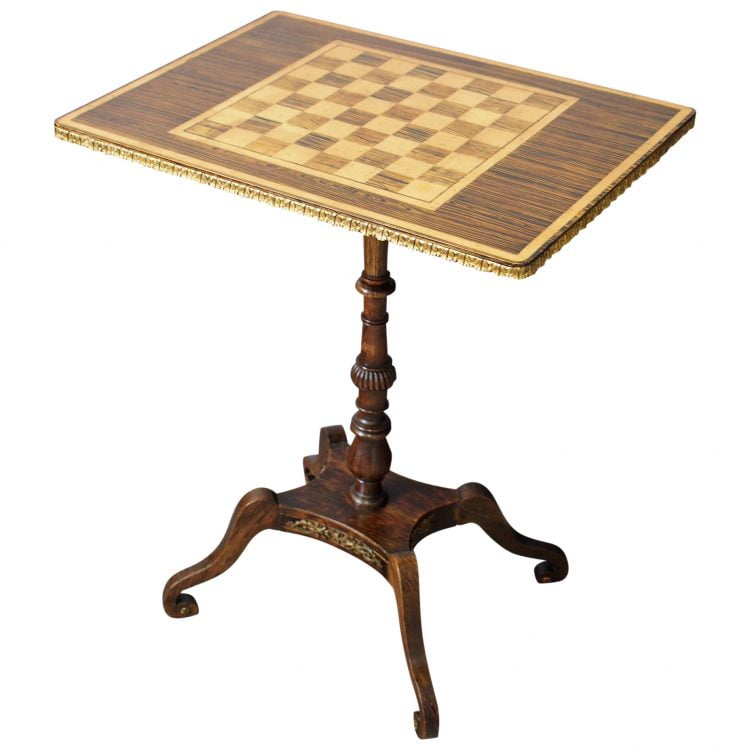 Nearly 60 years later, we seemany new design features of games tables, includingbrass mounts, shaped bases and combined uses – with gamessurfaces to the tops and work (sewing) boxes beneath. Regency games/work tableslikethis one were neat-sized and readily moveable, and were used by women for games as well as embroidery.
There's been a surge in the popularity of indoor games over the past few months for obvious reasons!
Antique games tables come in such a variety of sizes, styles and prices that they would make a fantastic addition to any home, and could even be used as side or hall tables.
This post was originally from our weekly newsletter – which you can subscribe to here.
Current stock: