Antique Canterburies: A Short History
What is a canterbury?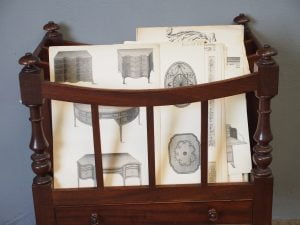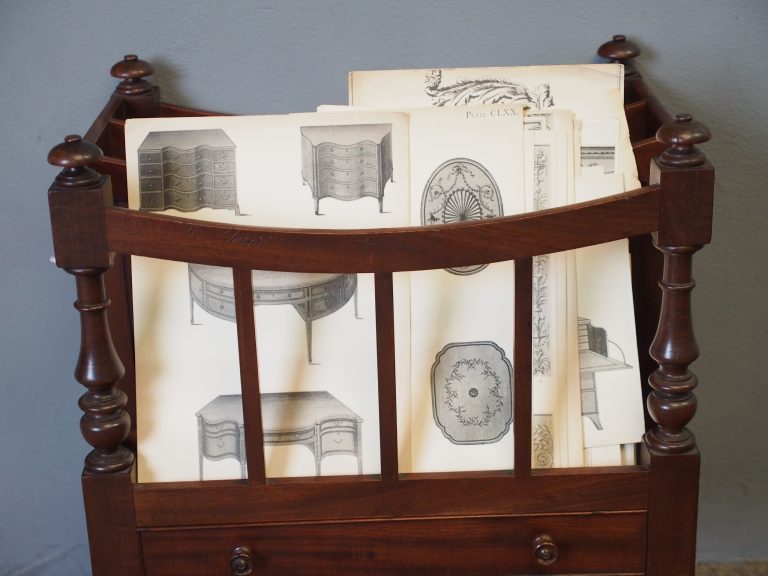 The canterbury is an 18th century piece of furniture of British design, however its exact origins are a little unclear. There were two forms of 'canterbury' made at that time and both were associated with the Archbishop of Canterbury (they may have been designed for him).
A 'canterbury' can refer to either:
A low serving stand on castors which would usually sit next to a dining table – used for storing plates at one side, and cutlery at the other end.
The alternative form of canterbury that we best know today was introduced in the 1780s, and is often now used as a magazine rack.
It would have originally held sheet music or music books
These canterburies were made from the finest woods available at the time, initially mahogany and then later rosewood, satinwood and walnut.
Interestingly, there is no single, definitive form to these music related canterburies as they have changed over time. They initially had elegant but simple designs with fine turned spindles, finials and splats, some with horizontal and others with curved top rails and most having a shallow drawer beneath.
Later, during the Regency period some had decorative features like carved wreaths or lyres. During the Victorian era many more elaborate styles of canterburies were made with carving, fretwork and inlays – and sometimes with whatnots added above.
An antique canterbury is also a highly collectable piece – with examples found in major collections including: The Royal Collection Trust , and the Victoria and Albert Museum.
Current stock: