Empire Revival Antiques: A Short History
What Is The Empire Style?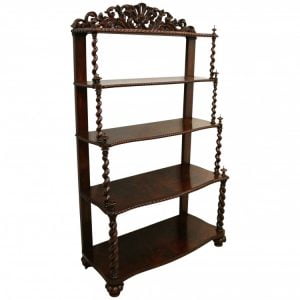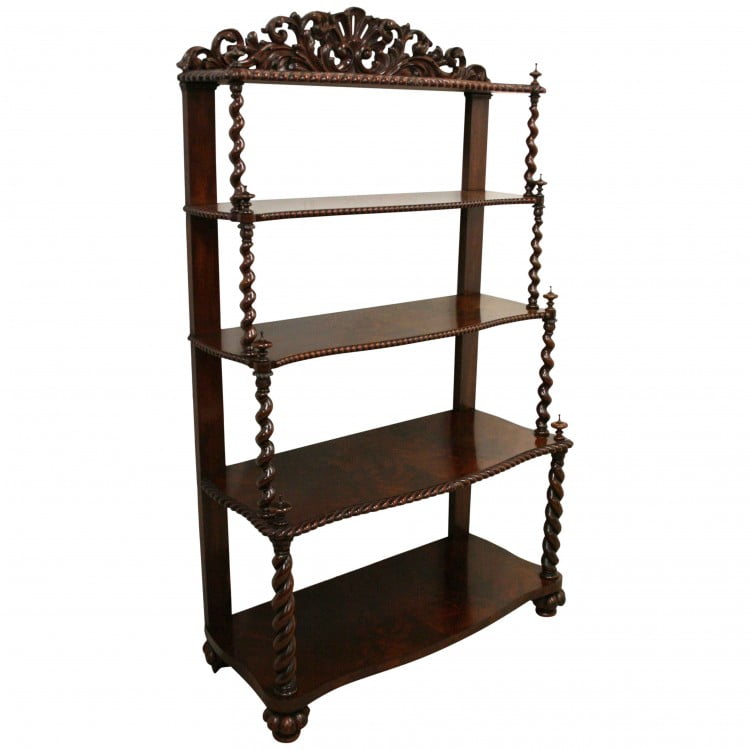 The Empire Style (1800-1815) originated in the French court of Napoleon I. This opulent style often used a combination of Neoclassical ornamentation and symbols with Napoleonic motifs, and greatly influenced the furniture, arts, and textiles of the day. It is often considered the second stage of the Neoclassical movement.
As archaeologists brought back studies and etchings from Egypt, these designs were used on ormolu and brass mounts that were used to embellish pieces of furniture, like this desk chair (fauteuil de bureau), circa 1805-1808, now in the Metropolitan Museum of Art, NYC. A similar chair was used by Napoleon in the Palais des Tuileries, Paris.
The Empire style then carried over to other courts across Europe, and was then adapted to the prevalent regional designs of the time. For example, it merged with certain Regency features in Great Britain, and corresponded with the Biedermeier style (as seen in this what not) in German speaking regions.
The style was revived in the late 19th century, and is often referred to as 'Empire Revival'."
That was widely adapted by British designers, with the Empire Room from Kinloch Castle, Isle of Rum (off the west coast of Scotland) showing how influential this style became.
Kinloch Castle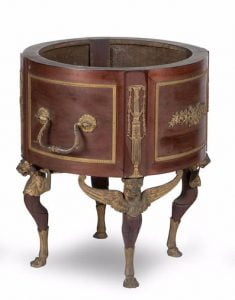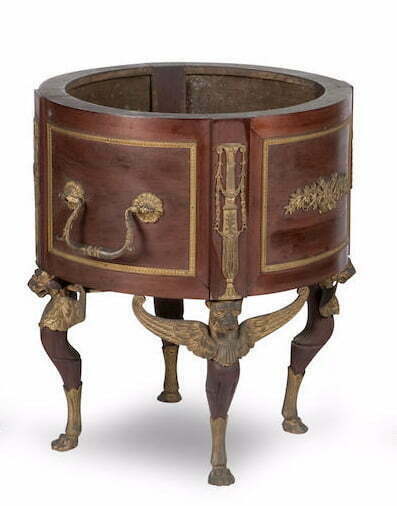 Kinloch Castle was built by Sir George Bullough in 1897 as a hunting lodge, and was used to host lavish entertainment. It still retains its original Edwardian fittings with most of the furniture supplied by the famous cabinetmaking firm of James Shoolbred and Co, London.
We have several pieces from the Empire Room of Kinloch Castle in stock, including this jardiniere which shows the opulence and classical influence of the Empire Revival style across its ormolu mounts.
You can see more of our Empire Revival pieces here.