Whytock and Reid Furniture: A Short History
Established in 1807 by Edinburgh businessman Richard Whytock, the furniture-making firm became 'Whytock and Reid' when he formed a partnership with John Reid in 1876. If you've lived in Edinburgh, you might have seen their workshop based in Sunbury House, Belford Mews (near Dean Village).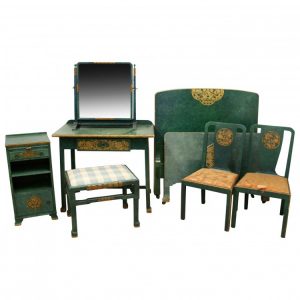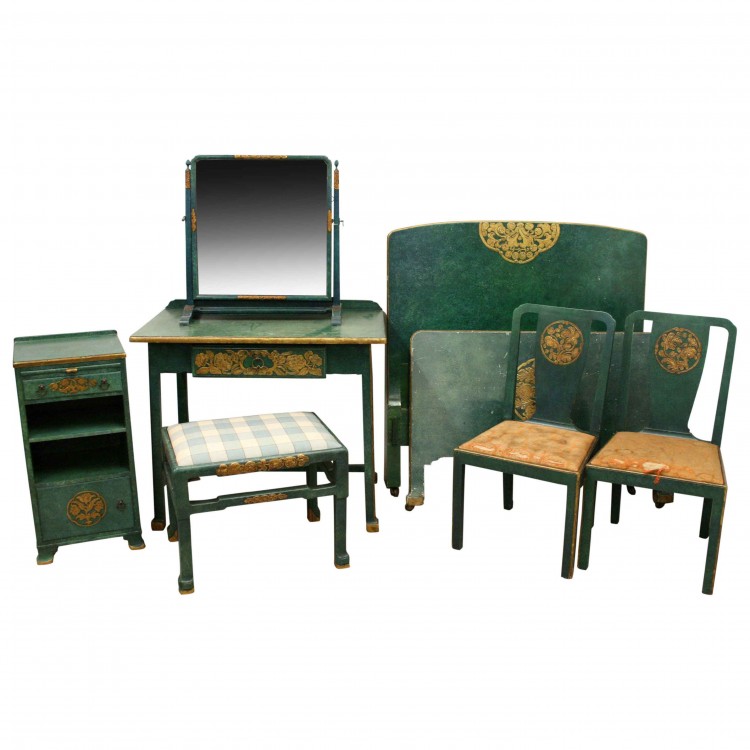 Whytock earned his first warrant from Queen Victoria in 1838 and the recognition of their craftsmanship continued until their doors closed in 2004. Their clients were from various walks of life; from the Royal Family and some of the largest public projects across Scotland, to country houses and family homes.
Whytock and Reid also collaborated with prolific architect and furniture designer Sir Robert Lorimer for over 30 years – you can findout more about the Lorimer influence here.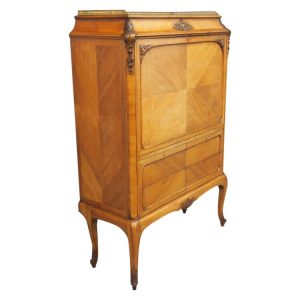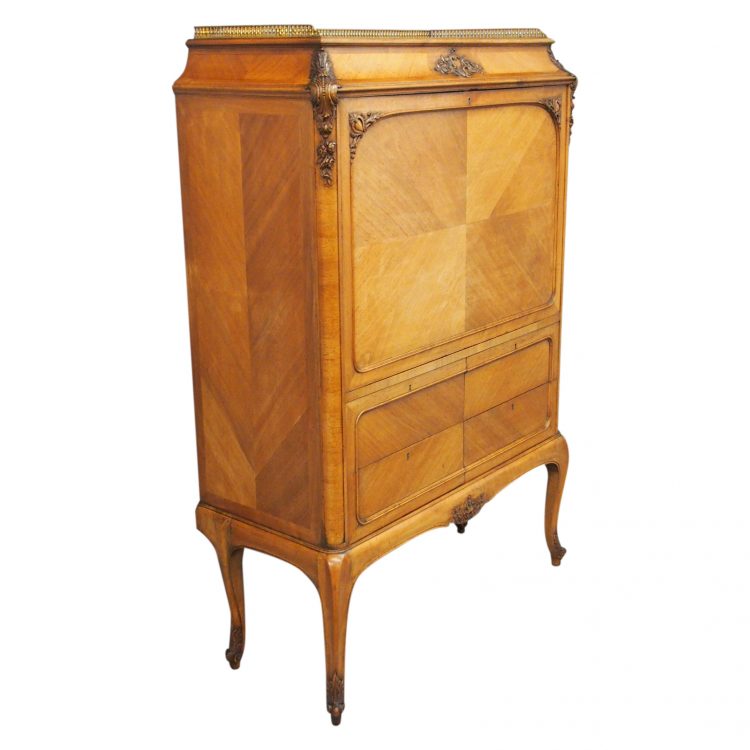 This marble top secretaire a abbatant by Whytock and Reid has all of their classic qualities and is one of the finest examples we have in our warehouse. Circa 1900, it is made in the Louis XVI style and retains the original Whytock & Reid locks by Langebearg & Co, Birmingham, and has a receipt for alterations from Whytock & Reid on 25 October 1955.
We are proud to have one of the biggest collections of Whytock and Reid furniture in the UK. You can see their full range in our dedicated category.