1978-2018 The First Forty Years of Georgian Antiques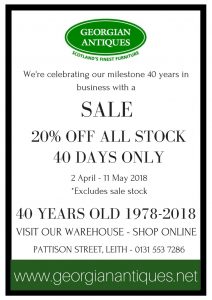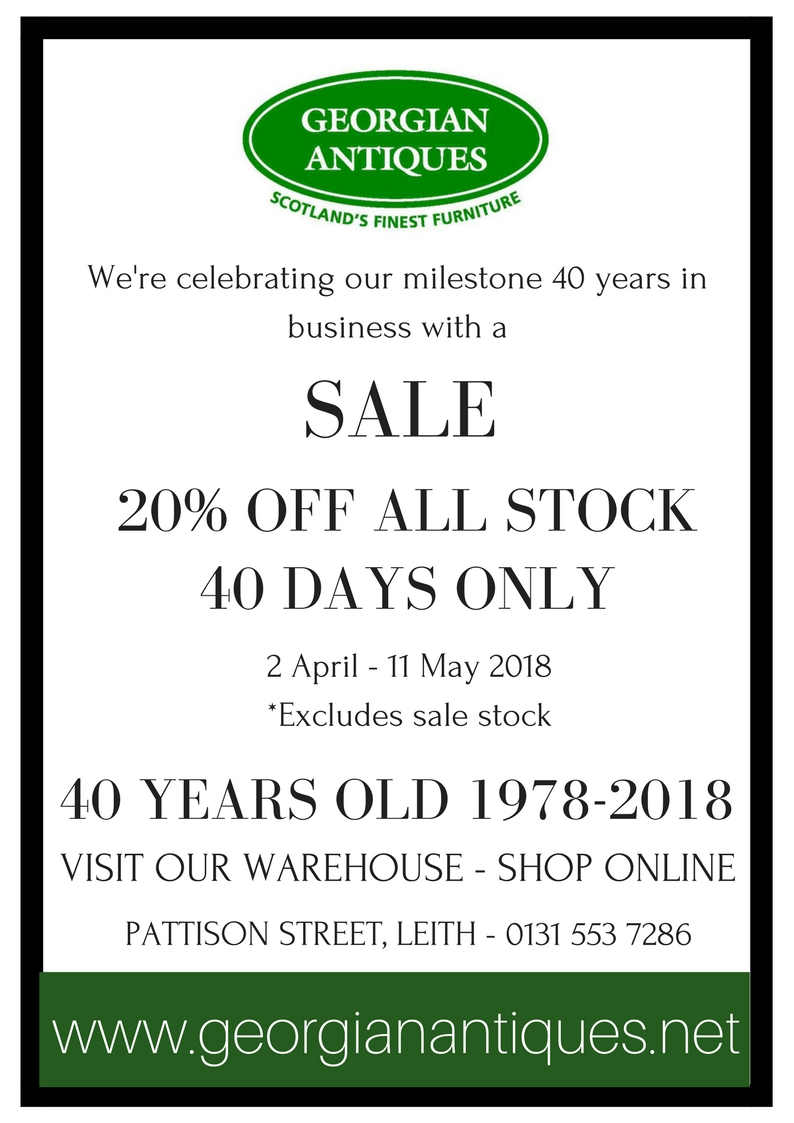 We're excited to announce that as a big thank you for all of your support over the past 40 years we are having a sale!
All stock will be 20% off (excluding sale stock) for only 40 days.
It will run from 2 April to the 12 May 2018 and the discount will be on any antiques purchased from us in the warehouse or online.
This is only the 3rd time in the last 40 years that we have had a sale, so make sure to take advantage of the deal!
If you have any further queries don't hesitate to drop us an email or give us a call. All prices displayed on the website are pre-sale and the discount will be applied on enquiry.